We are looking for a Community Worker volunteer to be deployed for 6 months at Uganda Pioneers Association (UPA).
NAME OF THE VOLUNTEER POSITION
Junior Community Worker with Sustainable Youth Development Foundation in Uganda
EXPECTED DEPLOYMENT DATES
Start of deployment: 15/04/2022
End of deployment: 15/10/2022
Duration of deployment: 6 months
EU AID VOLUNTEERS PROGRAMME
We are a part of the EU Aid Volunteers initiative, which brings together volunteers and organisations from different countries, providing practical support to humanitarian aid projects and contributing to strengthening the local capacity and resilience of disaster-affected communities. Participants in the EU Aid Volunteers initiative must be:
over 18 years of age
citizen of an EU Member State or a long-term resident in the EU.
HOSTING ORGANISATION
Uganda Pioneers Association (UPA) is a youth based voluntary service organization. UPA endeavours to bridge gap between peoples of different cultural background and does not represent any political or religious interests.
Since its inception in 1989, UPA has continued to mobilize young Ugandans and international volunteers to contribute to community development through mainly offering voluntary work by organizing work camps, youth exchanges, medium and long term volunteer placements as a tool to fulfil its goals. UPA's aims to encourage the youth to take on leading roles towards development, promote and improve natural and acquired skills for community development and create community awareness on thematic issues through voluntarism.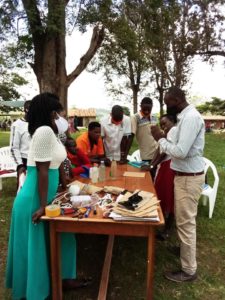 The volunteer placement is with Sustainable Youth Development Foundation (SYDF), collaborating with UPA since 2018. SYDF is a youth led, non-political and not for profit Community Based Organization (CBO) operating in the suburbs of Kampala, Mulago III. SYDF was formed with the primary aim of addressing the socio-economic challenges faced by the youth and the local communities in this slum area. Such challenges include Youth un-employment, Drug and substance abuse, Gender-based violence, Street children/youth. Currently, SYDF conducts trainings for socio-economic empowerment amongst the community youth, with special focus on the ones who dropped out of school. They equip the youth with tailoring skills, paper bag making, re-usable sanitary wear and liquid soap making. The project also strives towards restoring dignity and peace amongst the street children, the youth and the local community as a whole through creating community workshops. Under this, youth counselling and guidance are paramount.
EXPECTED TASKS
The main tasks expected from this role include:
Facilitate planning, organization and management of SYDF activities
Awareness raising campaigns amongst targeted communities (e.g. gender issues, GBV, drug abuse, health, etc.)
Vocational trainings (e.g. tailoring, liquid soap making, re-usable sanitary towels, making paper bags)
Mobilization of target groups
Assist documentation and reporting of implemented activities
Support communication and networking with existing and potential partners
Contribute to promotion of SYDF activities in the targeted communities and on online platforms
REQUIREMENTS
University degree in relevant field (i.e. social work, psychology, development studies, etc.)
Experience in social work, especially with vulnerable communities
Experience working with a community-based organization or NGO
Experience working with youth and youth engagement (advantage)
English proficiency – written and oral
Computer skills: MS Office
Interest in work on digital media – website, social platforms, or graphics (welcomed)
Flexibility and ability to adapt to local conditions
Independent and proactive work ethic
WORKING AND LIVING CONDITIONS
The volunteer will be provided with a working station, laptop and other necessary equipment, including internet connection. The volunteer will be accommodated in a shared apartment along with other volunteers located in Nansana, Kampala suburb. Each volunteer will be given a private room, while kitchen, toilet, bathroom and living room are shared. The apartment is protected with a wall fence for security purposes. The house has running water and electricity, but the volunteer should be prepared for power black-outs and shortage of running water usually during the dry seasons. Alternatively, a volunteer can be rented an independent apartment as the programme budget allows.
The programme covers the following costs:
Pre-departure training organised by the European Commission in one of the EU countries: transport, food, accommodation and training materials
Online pre-departure training with the sending organisation (ADRA Slovakia) and additional training materials
Return ticket to Uganda
Health insurance during the deployment
Accommodation
Monthly allowance 317 EUR (food, local SIM card, personal items) + local transportation 40 EUR
Post-deployment resettlement allowance at the amount of 100 EUR/ each month of deployment
Possibility to financially support local language support up to 100 EUR/ each month of deployment
SELECTION PROCESS
The candidate is expected to send the following documents to volunteering@adra.sk no later than March 4th, 2022:
2. March 2022: the pre-selected candidates will have a Zoom interview with ADRA Slovakia and Uganda Pioneers Association (UPA).
3. March/ April 2022: The pre-selected candidates will participate in a professional training managed by the European Commission, consisting of an online part and face-to-face part in one of the EU countries. The final candidate will be selected based on the results of the training and participate in an online pre-departure training by ADRA Slovakia and induction training upon arrival to Uganda organized by UPA.
__________________________________________________________________________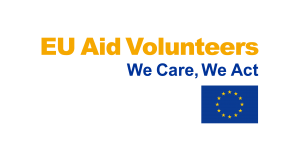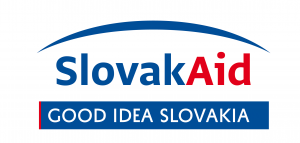 This volunteer position is a part of the SuDHAV3 project (Sustainable Development through Humanitarian Aid Volunteers 3), which is implemented under the EU Aid Volunteers programme, financed by the European Commission and SlovakAid. You can find out more about the vacancy on the EUAV platform.