We are looking for a Charities Fundraising volunteer to be deployed for 5 months in Merkuri, Georgia.
NAME OF THE VOLUNTEER POSITION
Junior Charity Fundraiser in Georgia
EXPECTED DEPLOYMENT DATES
Start of deployment: 15/06/2022
End of deployment: 15/11/2022
Duration of deployment: 5 months
EU AID VOLUNTEERS PROGRAMME
We are a part of the EU Aid Volunteers initiative, which brings together volunteers and organisations from different countries, providing practical support to humanitarian aid projects and contributing to strengthening the local capacity and resilience of disaster-affected communities. Participants in the EU Aid Volunteers initiative must be:
over 18 years of age
citizen of an EU Member State or a long-term resident in the EU.
HOSTING ORGANISATION
Association "Merkuri" opened shelter for women-victims of domestic violence and their children in 2018. It is still only shelter for survivals of domestic violence in Samegrelo-Zemo Svaneti region. Funding of shelter on 90% is depended from donors' grants. Because of COVID-19 crises priorities of donor organisation were changed that caused lack of financial recourses for operating of shelter. Thanks to local and international partners shelter continues hosting of beneficiaries. But Association "Merkuri" would like to increase rate of donation to ensure work of shelter for next months.
Volunteer will be responsible for organisation of fundraising/charity campaign(s) for shelter of victims of domestic violence.
EXPECTED TASKS
Charity fundraiser volunteer should be focused on strategic planning, implementation and monitoring of our fundraising operations and processes to ensure that we meet strategic fundraising objectives, whilst creating a culture of innovation, development, continuous improvement in general. One of the main goals for volunteer is to collect donation for shelter for women – victims of domestic violence and their children that is running by Association "Merkuri".
Tasks of the volunteer include:
Development and implementation of an online fundraising programme
Design promotional materials and increase awareness of an organization's work, goals, and financial needs
Create a strong fundraising message that appeals to potential donators
Use online platforms to raise donation
Organize campaigns or events to solicit donations
Evaluate the success of previous fundraising events
Train volunteers in fundraising procedures and practices
Ensure that all legal reporting requirements are satisfied
Pursues fundraising opportunities that offer high long-term funding potential and prioritize those that offer the most unrestricted funds.
Implement fundraising best practices
Share basic knowledge, methods or tools for collecting donation online with staff of organisation and other volunteers
REQUIREMENTS
At least 3 years of project managing, fundraising campaigns OR related work in digital fundraising. Bachelor's degree in related fields (management, marketing, communications or public relations) may be helpful ;
Knowledge of and proven ability to develop and implement digital fundraising strategies ;
Experience with building and maintaining different digital tools of donation (forms, surveys etc.);
Is interested in training and mentoring volunteer fundraisers and is comfortable presenting to groups of people ;
Able to multitask, meet deadlines, set priorities, and problem-solve in a fast-moving, remote work environment ;
A commitment to mission and values of Association 'Merkuri/ sensitivity toward problems of domestic violence survivors ;
Self-motivated, requiring minimal direction to accomplish high-level work ;
Results Oriented. Must consistently set and achieve realistic business goals and understand the importance of meeting quality standards and deadlines ;
IT and social media skills.
LIVING CONDITIONS
Accommodation for the volunteer will be secured free of charge.
Working time: The volunteer is expected to assist the hosting organisation in a full-time manner, approx. 5 days per week, 8 hours per day.
The programme covers the following costs:
Pre-departure training organised by the European Commission in one ou the EU countries: transport, food, accommodation and training materials
Pre-departure training with the sending organisation (ADRA Slovakia): transport, food, accommodation and training materials
Return ticket to Georgia
Health insurance during the deployment
Accommodation
Monthly allowance 282.79 EUR (food, local SIM card, personal items) + local transportation 40 EUR
Post-deployment resettlement allowance at the amount of 100 EUR/ each month of deployment
Possibility to financially support Georgian language courses up to 100 EUR/ each month of deployment
SELECTION PROCESS
The candidate is expected to send the following documents to volunteering@adra.sk no later than 07/04/2022:
2. 2. Mid-April 2022: the pre-selected candidates will have a Zoom interview with ADRA SK and Merkuri.
3. In In May-June 2022: The pre-selected candidates will participate in an online training and onsite face-to-face training in Bulgaria. The final selection will be done after this training cycle in the beginning of June 2022.
The final selected candidate will participate in an online pre-departure training conducted by ADRA Slovakia (the second week of June 2022). This will be followed by the departure to Georgia, planned for the mid-June 2022.
__________________________________________________________________________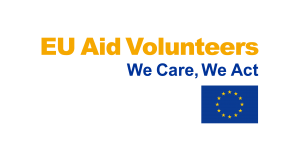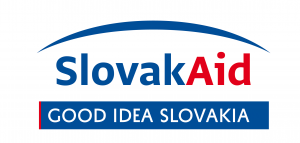 This volunteer position is a part of the SuDHAV3 project (Sustainable Development through Humanitarian Aid Volunteers 3), which is implemented under the EU Aid Volunteers programme, financed by the European Commission and SlovakAid. You can find out more about the vacancy on the EUAV platform.