"The selection process was completed. The vacancy is closed."
We are looking for an Income Generation Specialist volunteer to be deployed for 8 months in Small Projects Istanbul, Turkey.
NAME OF THE VOLUNTEER POSITION
Senior Income Generation Specialist in Turkey
EXPECTED DEPLOYMENT DATES
Start of deployment: 15/03/2022
End of deployment: 30/11/2022
Duration of deployment: 8 months
EU AID VOLUNTEERS PROGRAMME
We are a part of the EU Aid Volunteers initiative, which brings together volunteers and organisations from different countries, providing practical support to humanitarian aid projects and contributing to strengthening the local capacity and resilience of disaster-affected communities. Participants in the EU Aid Volunteers initiative must be:
over 18 years of age
citizen of an EU Member State or a long-term resident in the EU.
HOSTING ORGANISATION
Small Projects Istanbul – SPI, (Registered name: "ZEYTİN AĞACI DERNEĞİ") is a local NGO operating in Olive Tree Community Center in Istanbul, Turkey, dedicated to helping those who have been displaced by conflicts in the MENA region, rebuild their lives; through supporting community development, education and empowerment. Our Community Centre is a place of safety and belonging; within this space we are committed to working with the community to create the best opportunities for families, students and individuals to reach their full potential in Istanbul and beyond. Within the Community Center, SPI strives to provide livelihood opportunities through the establishment of a Women's Social Enterprise, enabling skills development, income generation and economic integration.
Within this project the volunteer will primarily be involved in developing the skills and capacity of the SPI Programming team, in order to improve the quality and impact of the social services and program delivery that SPI has on the refugee beneficiary community.
Fundamentally, the Women's Social Enterprise was established as a means through which SPI can support and improve the financial security and economic integration of the beneficiaires into the Turkish economy.
Through their participation as a production team member, it is expected that beneficiaires can develop their own personal and professional skills, collectively and as individuals.
In order for the Social Enterprise to successfully support the beneficiaires involved, it is necessary that all business management and administration tasks are completed to a high professional standard.
EXPECTED TASKS
The main tasks and specific deliverable outcomes expected from this role include:
Support the development and carry out the implementation of sales strategy: Through working closely with enterprise's General Manager to reach sales targets for all product lines
Sales platforms management: Oversee shopify and other potential e-commerce platforms, inform team about incoming orders, order-shipment related issues; coordinate orders with production team to manage orders on time, address issues with the team when arise
Sales activities: Search and attend eligible sales events as assigned by management to meet the buyers in the market, carry out sales activities in the Muhra office shop and in external settings
Webpage & Social media management: Keep Muhra webpage (through Shopify platform) and social media channels up-to-date with ongoing (sales, production, campaign etc.) activities, increase audience/customer engagement and followers
Customer Relations: Enhancing positive and sustainable customer/ retailer and other partners relations, receive and respond inquiries through Muhra mail account and social media
Strengthen brand development and marketing activities: Responsible for the development of pr materials and brand representation in line with Muhra brand identity and Social Enterprise and Small Projects Istanbul's mandate
Research and outreach: advise new and diverse sales channels, platforms, and products
Market Research Support : Conduct market research to contribute to product design in line with marketing and textile trends.
REQUIREMENTS
Bachelor Degree in a relevant field, such as marketing and brand development and sales
Professional or voluntary experience in the non-profit environment
E-commerce and sales experience (experience in fashion industry is an asset)
Advanced English both written and spoken, knowledge in Turkish is an asset
Must be technically competent in Microsoft Office programs, and highly competent in the usage of other online communications platforms (e.g mailchimp, slack)
Technical skills in visual content creation and creative design marketing softwares eg. Adobe, photoshop, canva
Experienced in the technical management of social media and e-commerce online platforms
Previous experience in carrying out unsupervised research work is an asset
Excellent writing and presentation skills
Strong interpersonal and networking skills
Skilled at working in a diverse, multicultural environment, empathic and resilient
Previous experience working or volunteering with vulnerable communities and/or in culturally diverse contexts
WORKING AND LIVING CONDITIONS
Appropriate accommodation will be arranged for the volunteer prior to the commencement of their placement free of charge. The living conditions will be conveniently close to the Community Center and located within a safe and comfortable neighbourhood. The living space may be a shared or individual environment and will be clean, comfortable and simple in standards.
Working time: The volunteer is expected to assist the hosting organisation in a full-time manner, approx. 5 days per week, 8 hours per day.
The programme covers the following costs:
Pre-departure training organised by the European Commission in one of the EU countries: transport, food, accommodation and training materials
Pre-departure training with the sending organisation (ADRA Slovakia): transport, food, accommodation and training materials
Return ticket to Turkey
Health insurance during the deployment
Accommodation
Monthly allowance 316.30 EUR (food, local SIM card, personal items) + local transportation 40 EUR
Post-deployment resettlement allowance at the amount of 100 EUR/ each month of deployment
Possibility to financially support Turkish/Arabic language courses up to 100 EUR/ each month of deployment
SELECTION PROCESS
The candidate is expected to send the following documents to volunteering@adra.sk no later than 11/02/2022:
2. Mid-February 2022: the pre-selected candidates will have a Zoom interview with ADRA SK and SPI.
3. End of February/ beginning of March 2022: the pre-selected candidates will participate in an online training and face-to-face pre-departure training in one of the EU countries. The final selection will be done after the pre-departure trainings in the middle of March 2022.
The final selected candidate will participate in a training conducted by ADRA Slovakia, either face-to-face in Slovakia or online in case of unfavourable epidiological situation. This will be followed by the departure to Turkey, planned for the end of March 2022.
__________________________________________________________________________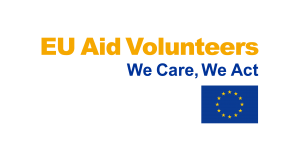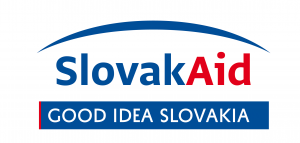 This volunteer position is a part of the SuDHAV3 project (Sustainable Development through Humanitarian Aid Volunteers 3), which is implemented under the EU Aid Volunteers programme, financed by the European Commission and SlovakAid. You can find out more about the vacancy on the EUAV platform.