We are looking for a Project Developer volunteer to be deployed for 9 months in ADRA Albania.
NAME OF THE VOLUNTEER POSITION
Junior EU Aid Volunteer – Project Developer
EXPECTED DEPLOYMENT DATES
Start of deployment: 15/02/2022
End of deployment: 15/11/2022
Duration of deployment: 9 months
EU AID VOLUNTEERS PROGRAMME
We are a part of the EU Aid Volunteers initiative, which brings together volunteers and organisations from different countries, providing practical support to humanitarian aid projects and contributing to strengthening the local capacity and resilience of disaster-affected communities. Participants in the EU Aid Volunteers initiative must be:
over 18 years of age
citizen of an EU Member State or a long-term resident in the EU.
HOSTING ORGANISATION
ADRA Albania, based in Tirana, implements projects in emergency support and education targeting Roma and other vulnerable communities.
The work of ADRA Albania is stretched in different areas. We work with schools, family members, children, social services and healthcare staff in order to achieve a positive change. ADRA Albania seeks to affect the lives of the communities and people in need, therefore the major part of work is focused on the field work.
EXPECTED TASKS
Assisting with development of ADRA institutional goals and objectives
Assessing the strengths and skills of staff to support projects and to develop a strategy for procuring needed skills and experience
Developing new project proposals, mainly in EU-funded projects
Providing assistance in fundraising for projects with marginalised Roma/Egyptian communities
Developing organization's programme and vision (planning further interventions after assessing the potential of the organisation)
Building capacities in project management: monitoring, reporting, envisioning the projects final results
Updating the brochures/CV of the organisation
Writing monthly progress reports
Writing daily reports to the Mentor to inform them about the positive and negative aspects of the volunteer experience in ADRA Albania
REQUIREMENTS
Two years of relevant professional experience
Knowledge and skills in organizational development, project-writing, fundraising and management
Abilities to use Microsoft Office package
Fluent English speaker
Interest to work in humanitarian projects and NGOs
LIVING CONDITIONS
Accommodation for the volunteer will be secured free of charge, near the ADRA Albania headquarter office, located in a populated area where bus and taxi transportation is easily accessible.
Working time: Monday to Friday, from 8:30am-16:30pm, with a break at 12:30pm-13:00pm.
The programme covers the following costs:
Pre-departure training organised by the European Commission in one ou the EU countries: transport, food and accommodation
Pre-departure training with the sending organisation (ADRA Slovakia): transport, food and accommodation
Return ticket to Albania, visa, required vaccination
Health insurance during the deployment
Accommodation
Monthly allowance 393.96 EUR (food, local SIM card, personal items) + local transportation 40 EUR
Post-deployment resettlement allowance at the amount of 100 EUR/ each month of deployment
Possibility to financially support Albanian language courses up to 100 EUR/ each month of deployment
SELECTION PROCESS
The candidate has to send the following documents to volunteering@adra.sk no later than 09/12/2021:
2. In December 2021: the pre-selected candidates will have a Skype interview with Adra SK and Adra Albania.
3. In January/February 2022: The pre-selected candidates will participate in an online training and face-to-face pre-departure training in one of the EU countries. The final selection will be done after the pre-departure trainings in the end of January/ beginning of February 2022.
The final selected candidate will participate in a training conducted by ADRA Slovakia, either face-to-face in Slovakia or online in case of unfavourable epidiological situation. This will be followed by the departure to Albania, planned for mid-February 2022.
__________________________________________________________________________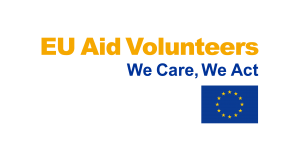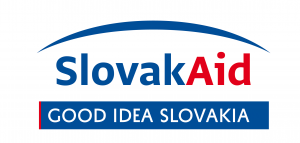 This volunteer position is a part of the SuDHAV3 project (Sustainable Development through Humanitarian Aid Volunteers 3), which is implemented under EU Aid Volunteers programme, financed by the European Commission and SlovakAid. You can find out more about the vacancy on the EUAV platform.